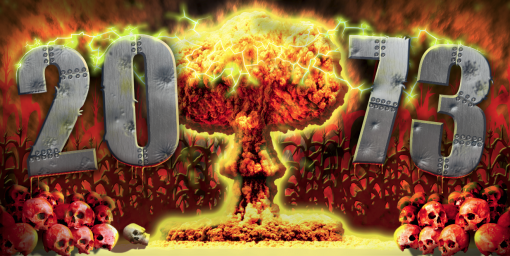 Joseph Clement has recalibrated his time machine in an attempt to avert the tragic events of the past that have cursed the farm.
Unfortunately instead of returning to the past, he takes you into the future where you will be thrown into a "post Trump" nuclear apocalypse. Society has broken down, and the streets are inhabited by zombie-like creatures, sick with radiation poisoning. Martial law has been enforced, and the Army are your best hope for survival.....unless they have been infected too!
Discover the history of Hallowscream and learn more about Joseph Clement, the talented engineer and inventor and the terrible circus fire that destroyed the farm in The Story of Hallowscream.
Discover more...